Busix Computer Services Ltd. was incorporated in 2002, and has been constantly growing year over year since then. Familiarity and understanding of both private industry and corporate business combined with a zest for knowledge and desire to work with small businesses to harness the potential of new technology. Based in Victoria, BC we currently serve small- and medium-sized businesses and professional offices mainly in the southern Vancouver Island region, but also as far away as Scottsdale, AZ and Toronto, ON.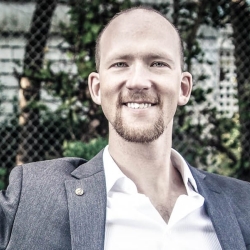 Ernie Urdal (Network Administrator) has worked in the computer and networking industry both publicly and privately for 20 years in everything from government departments, large mills, and universities to board offices, local computer shops, and home repairs. His experience with small- to medium-scale networks, in a variety of production environments make him well rounded in a wide range of computing and administrative areas.
An experienced technician provides entirely different level of foresight to network planning and every seemingly innocuous setting, beyond what's teachable in any course.
Currently President of ISACA Victoria after 2 consecutive terms on the board, assisting in educating and informing IT Professionals about Network Security, and organizing professional training courses and certification exams for industry workers.
"I do my best to make sure the customer is happy, which includes happy with their computer. When I leave the location, it is my intention that you are informed and at ease with everything in your network, and there is an ongoing plan in place to have everything stay operating reliably and at peak performance."
Industry certifications, which include MCSE, MCP+I, and A+, ensure all work and advice is up to par with current network, hardware, and software standards.
Ernie is an active Rotarian, secretary after serving two 2-year terms on the board as Director of the Rotary Club of Victoria #90. He enjoys sailing (Commodore of IYFR Van Isle Fleet), lawn bowling (President of the Canadian Pacific Lawn Bowling Club), and playing bridge.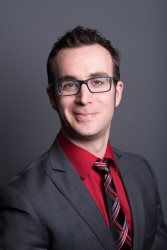 Magnus McElroy (Systems Engineer) Magnus is a professional engineer (P.Eng) and fellow of Engineers Canada who has been programming and working with computers for more than 30 years. He lives in Victoria, BC in an automated house that can talk about the weather.
When he's not wringing answers out of a computer, he can be found swing dancing, singing with The Choir, playing in The Brass, or volunteering with the Superheroes of Victoria.
The team at Busix Computer Services Ltd. is expanding! Stay tuned for more here...